Mint Creatives is privileged to be the exclusive GRAPHICS and WEB DESIGNER of Quotes in Quiz.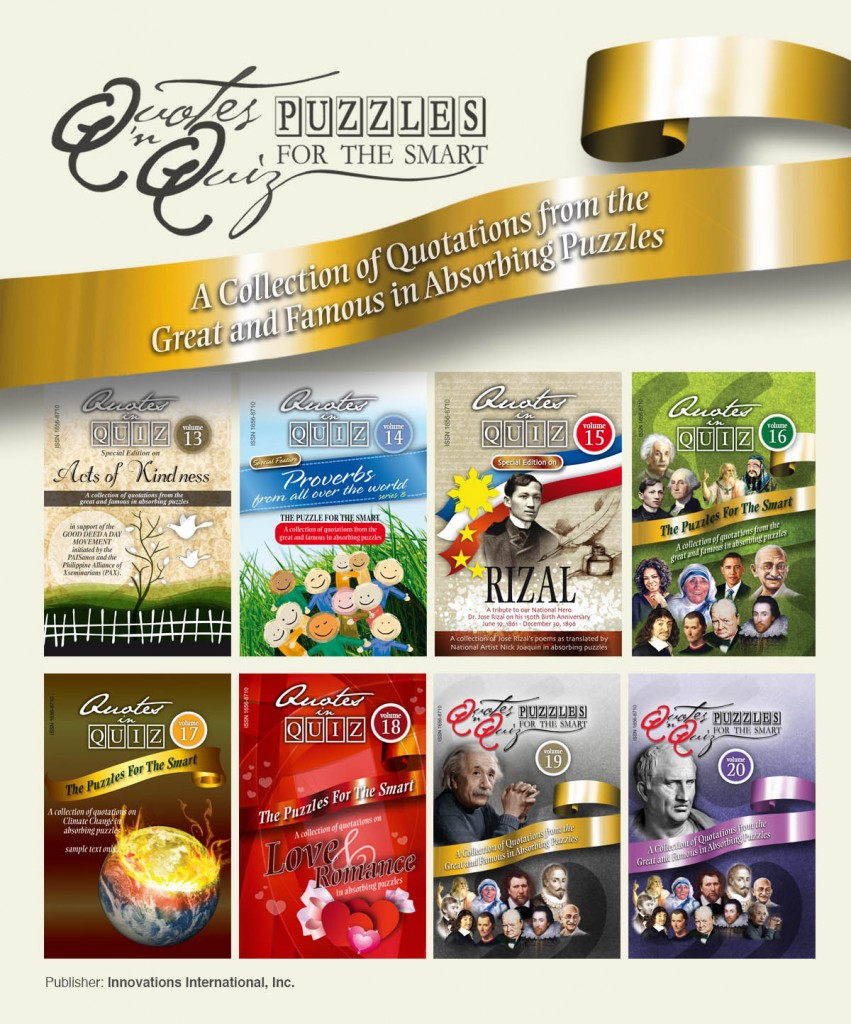 Go to Quotes in Quiz Website now!
You don't need high I.Q. to be smart. You need QUOTES IN QUIZ! A compilation of quotations from the great and the famous in absorbing puzzles. QUOTES IN QUIZ is available at all National Bookstore nationwide and all Booksale outlets.  Published daily in The Philippine Star.


For more info, you may contact:
Publisher: Innovations International, Incorporated
Website: www.quotesinquiz.com
Email: info@quotesinquiz.com / quotesnquiz@gmail.com
Telefax: (Philippines) (02) 9326653
SMS: (Philippines) +63 919 280303

Category: Promotions